Walk for Japan
On September 11, 2013 Enson Inoue embarked on a journey on foot of over 1,360 miles from Hokkaido to Kyushu. The walk was to raise awareness for the plight of the victims of the 2011 Tohoku earthquake and tsunami. The Walk took 67 days. Enson would like to thank every single person that was involved in making the walk possible.
Walk for Japan
The following gallery were from Enson's personal camera and from people that met him on the walk too...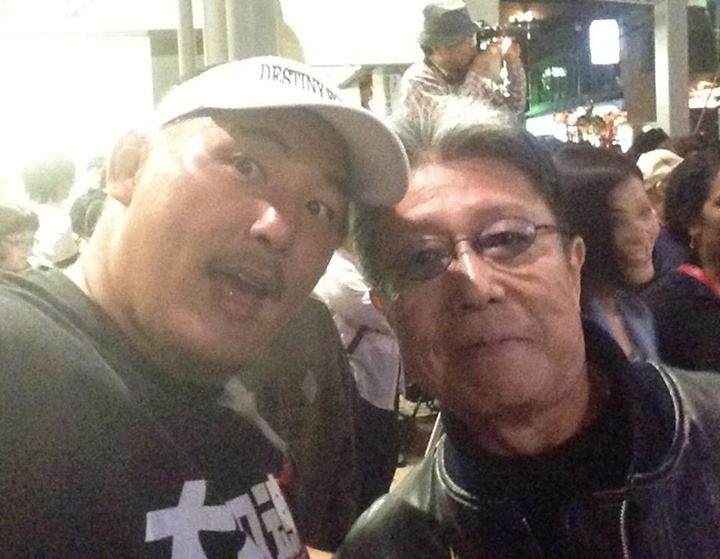 Parts of the journey were recorded by Enson, you can view these videos through the playlists below:
The Second playlist can be found here on the DESTINY FOREVER youtube channel: Walk for Japan 2.
Media about the walk
Walking Japan for Tsunami Victims
By Yu Shing Ting, Midweek - Honolulu
Raising awareness: a 1,360 mile journey for the 2011 tsunami victims
By Ivan Trindad, Gracie Mag
The Spirit of Japan
By Viren Samani, The Gradstop
Enson Inoue's New Fight: Helping the Displaced of Northern Japan
By Tommy Hacket, Fokai
Enson Inoue is still fighting for japan
By fightlinker.com
MMA pioneer Enson Inoue to walk across Japan for charity
By Erik Fontanez, Gracie Magazine
Enson Inoue: My walk across Japan
By Enson Inoue and others, Sherdog Forums
Enson Inoue to Walk Across Japan
By Brendan Hufford, BJJ Legends Magazine
Enson Inoue's Walk Across Japan for Charity
By MMA Outsider, MMA UG Forums
Former UFC and PRIDE star Enson Inoue to walk across Japan
By Jeremy Brand, MMASUCKA.COM
Enson Inoue's Walk across Japan
By Jimbo's Japan, Blog
Enson Inoue's Destiny Forever: Bringing Awareness To Disaster Victims In Japan
By MIXED MARTIAL WORLD
ENSON INOUE DESTINY FOREVER
By ATH Sports Nutrition
Enson Inoue Walks the Length of Japan to raise awareness for the 2011 Earthquake and Tsunami Victims
By SJ McCann, CNN iReport
MMA Pioneer Enson Inoue Walking Across Japan for Charity
By George Boley, SCRAPP Fight Magazine
UFC / Pride FC Superstar Enson Inoue To Walk 1360 Miles Across Japan.
By Frank Camacho, crankeffect.com