Larimar Tranquility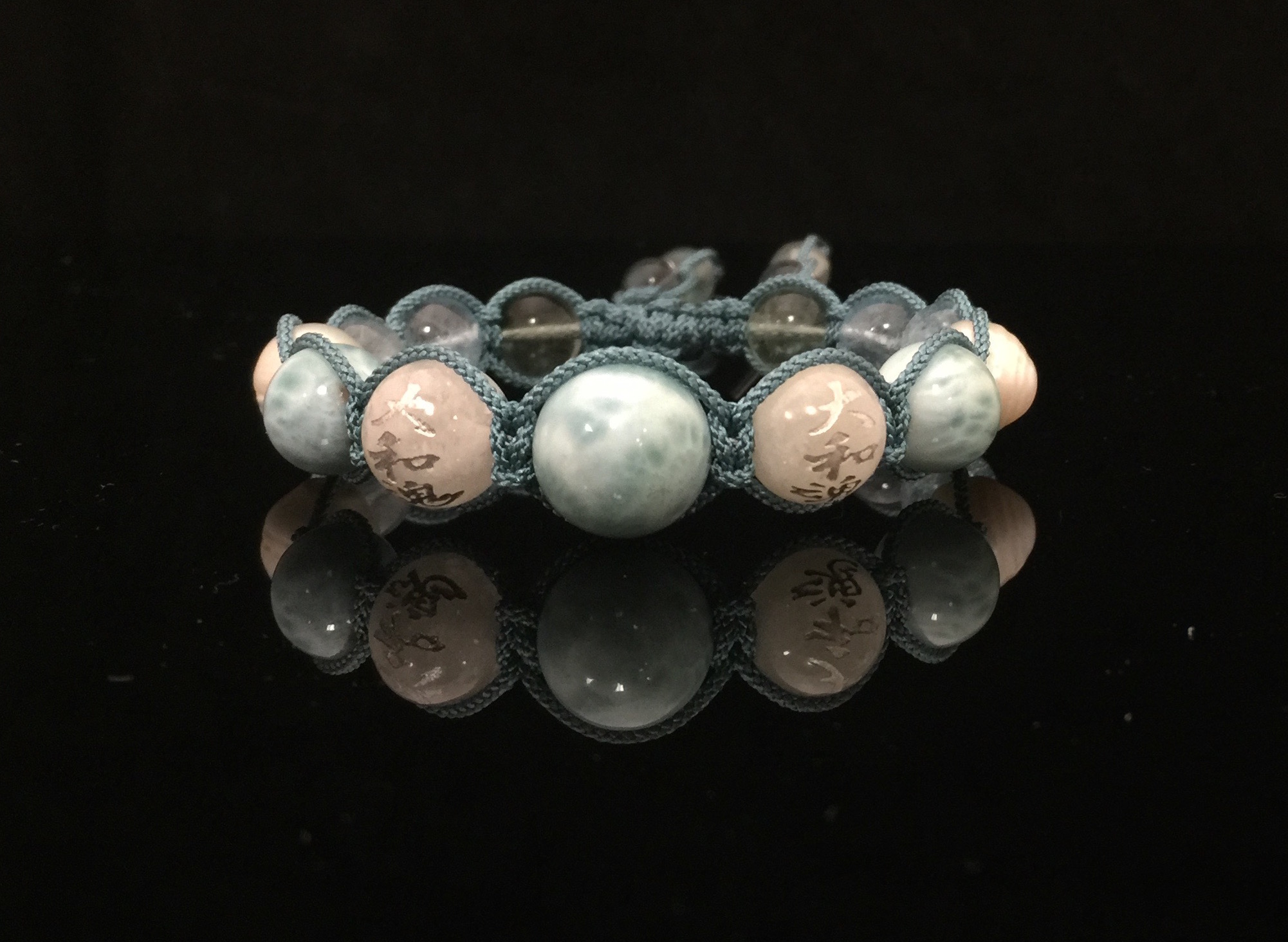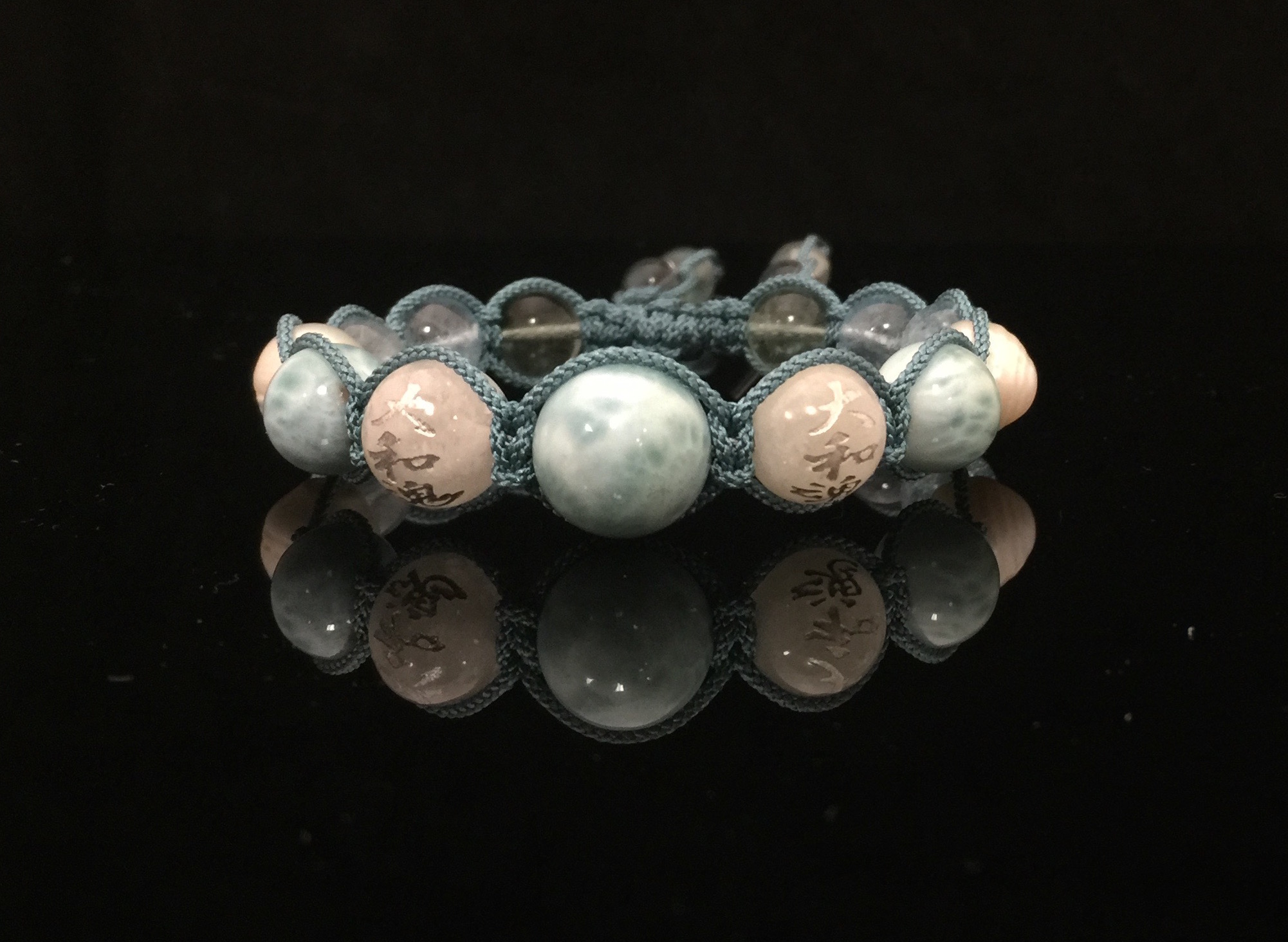 sold out
Larimar Tranquility
The Larimar tranquility is made of a combination of stones to help give protection, soothe and bring peace - larimar, moonstone (engraved with Yamatodamashii), blue topaz, pearls, crystal quartz and fluorite.
Larimar encourages tranquility and peace. It soothes emotions and assists with self-expression , cleanses unhealthy emotional blocks and gives freedom from self-imposed limitations.
Moonstone helps with stress and overreaction. It brings hope, protection and enhances feminine energies.
Blue Topaz is good for leadership, protection and spiritual growth. It helps with balancing and calming emotions, releasing tension and bringing joy. Promotes good luck, creativity, individuality, peace, openness and forgiveness.
Pearls are calming and centering. They represent purity and promote faith, charity, integrity, truth and loyalty. Used to treat disorders of the digestive tract and muscular systems, as well as to aid fertility and childbirth.
Clear crystal quartz is a master healer that amplifies energy. It absorbs, stores and releases positive energy.
Fluorite promotes relief from anxiety and stress. It helps with mental blocks and promotes self-love. It's good for healing the muscular and skeletal systems and for general health and pain.
For sizing, it is important to get it right, so please double check your size when you order. You can go to our FAQ page to see how we measure the wrist size.
The Japanese symbols/kanji says "Yamatodamashii" (大和魂) which is roughly translated to "The Samurai Spirit". It was a name given to Enson by the Japanese media and people for the way he fought. It evolved into a philosophy and way of life as it incorporates values of Integrity, Honor, Compassion and Loyalty. So it has become a way of living and values to aspire to and live through. There is much more depth to the philosophy than the simple description here, there is an interview which covers part of Enson's perspective on Yamatodamashii here.