Enson Inoue Retirement Bracelet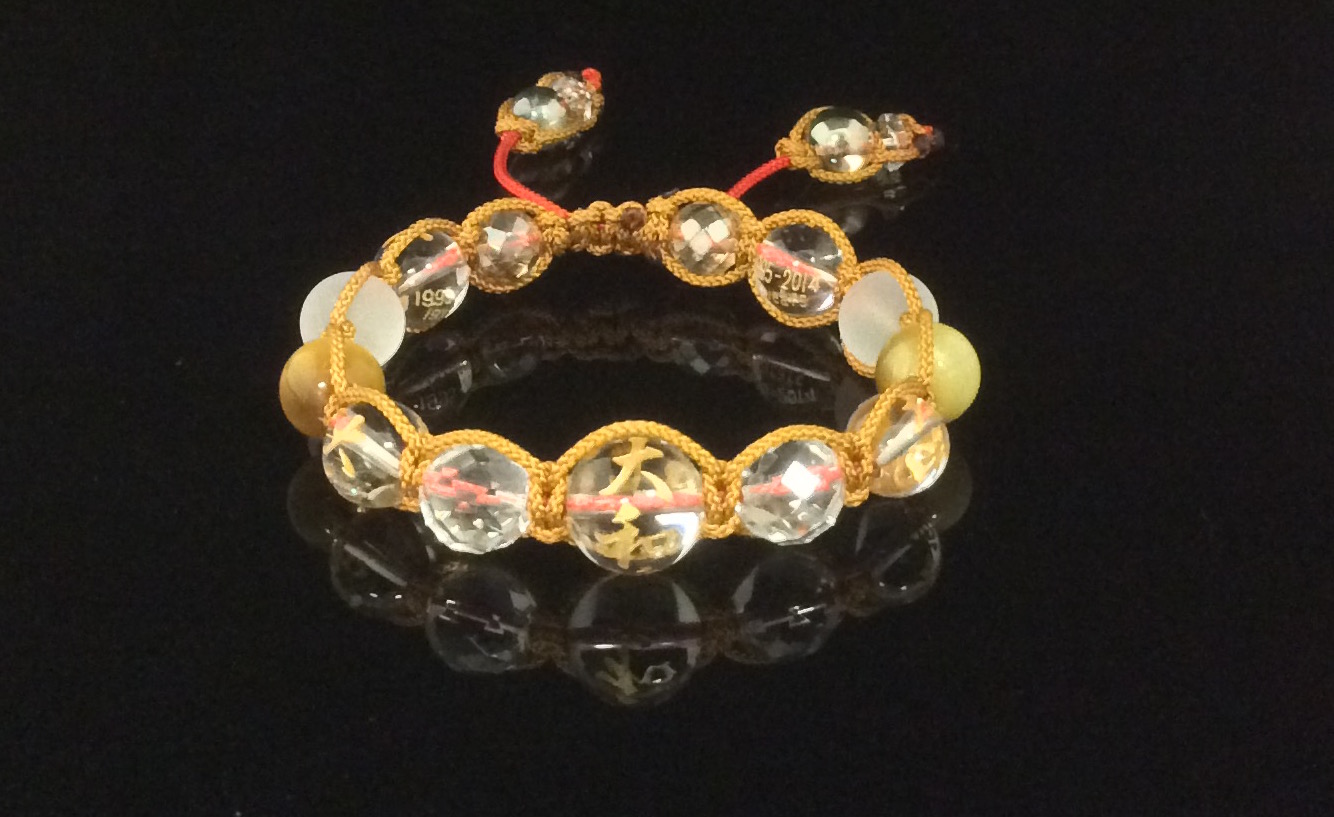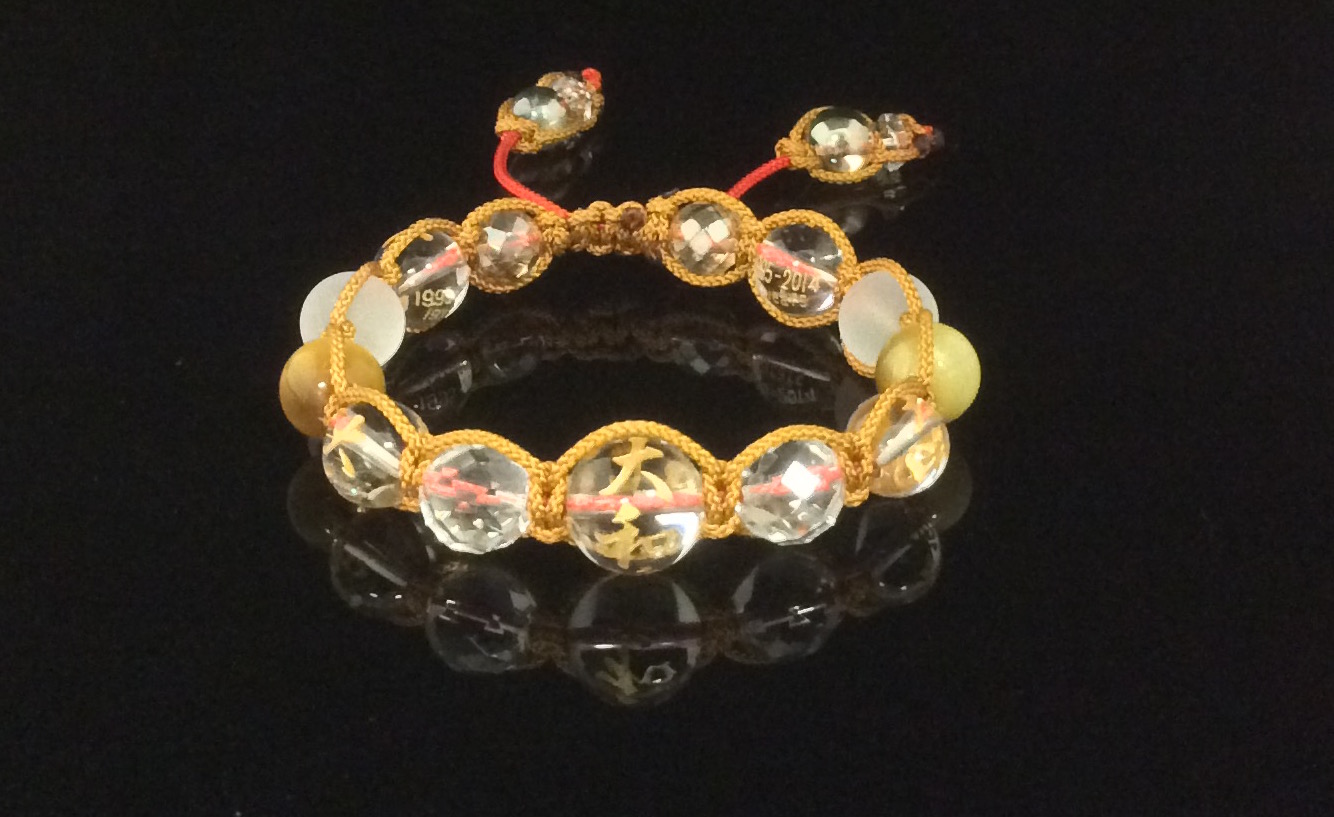 Enson Inoue Retirement Bracelet
This is a Limited Edition bracelet to commemorate Enson Inoue's retirement from professional fighting.
On October 4th 2014, Enson stepped into the Vale Tudo Japan cage for a 10 Count Ceremony to close off this period of his journey.
This bracelet is made with gold engraved Yamatodamashii on Crystal Quartz with tigers eye, clear, gold iridescent and frosted quartz crystal.
The Tigers Eye brings luck, integrity, pride, will power, practicality, courage and prosperity.
Crystal Quartz is a master healer that amplifies energy. It absorbs, stores and releases positive energy.
Five of the crystal quartz have an engraving on the back of the Yamatodamashii - "1995-2014 - 19 Years"
You can also purchase retirement shirts through Purebred Goods: Purebred Goods Enson Retirement Shirt. If you are having trouble with the shirts please email: info@pbg.jp (In English or Japanese).
The Japanese symbols/kanji says "Yamatodamashii" (大和魂) which is roughly translated to "The Samurai Spirit". It was a name given to Enson by the Japanese media and people for the way he fought. It evolved into a philosophy and way of life as it incorporates values of Integrity, Honor, Compassion and Loyalty. So it has become a way of living and values to aspire to and live through. There is much more depth to the philosophy than the simple description here, there is an interview which covers part of Enson's perspective on Yamatodamashii here.
For sizing, it is important to get it right, so please double check your size when you order. You can go to our FAQ page to see how we measure the wrist size.